I got a used Mesa Mini Recto head last week!
I already own a 100w Dual Rectifier but I've also really wanted a mini for ages.
They're so tiny but they really sound amazing!
I'm a huge fan of mini amps in general but this is one of the most impressive ones so far, for me personally.
It sounds really good, just as you'd expect any Recto to sound but with it's own characteristics.
I'm a sucker for modern mode and this amp does not disappoint in that area.
The low end is quite tight and the range of the presence control seems a little more gentle so this amp has a very wide useable range compared to my big Recto.
The cleans are sweet too and I love the fact that the wattage switch also changes the voicing of the amp.
Through my real cabs this amp is a little too bright on low levels but if I turn the wattage down to 10w the sound gets much more smooth and warm, perfect for low levels so that was a huge surprise for me!
Since this amp has a tight low end for a Recto it doesn't need to be boosted.
I personally perfer the sound of a Recto without boost anyway, but this added tightness definitely helps!
Of course it still sounds fuzzy and flubby (as a Recto should sound) but it does all of this in a pleasing way.
I can't wait to compare this amp to it's bigger brother very soon.
So of course I had to make a little demo.
This ons features the clean voicing for channel 1 and the modern voicing for channel 2.
For the leads I switched to the vintage mode.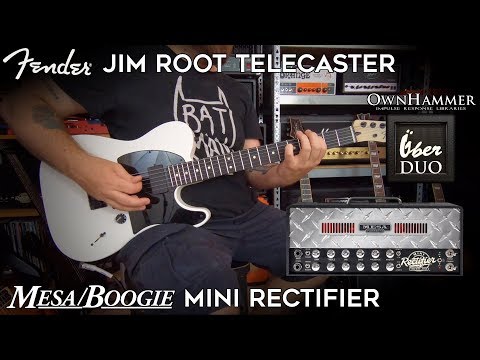 So what do you guys think of this amp?
Anyone else own one?
If so, how are you liking it?