And it was a win!
Got all 4 of these in today. 2 Eminence Man O Wars and 2 Celestion K-100s all in 16ohm.
​​​​So I got the cordless and had at it! Sweaty miserable temps out there but I got it done.
Once it was all buttoned up I plugged into the TSL, cranked it up to 5 and ripped thru some riffs.
Fell in love with the tone immediately. I dare say it's a touch different voice than my beloved and favorite T-75 V30 combination.... And I may like it even better! Time with it will tell, but either way, it's light-years better than the greenbacks I yanked out!
I was hoping the k100s would be similar but tighter T-75'S, and the manowars would be a brighter v30. I was right!
I'll say that the v30s still cut through more than any other speaker I've ever heard, it's just what they do.
Here is a quick phone quality vid to give you a flavor sample.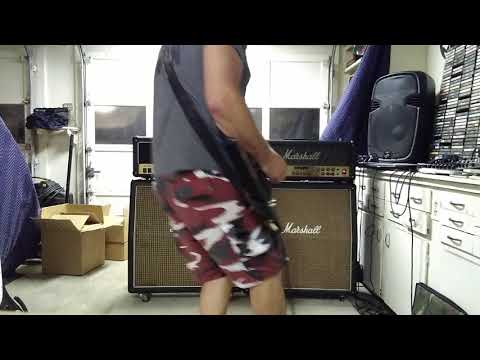 ill tell you that I had the doors open to the garage and I saw neighbors walking out their front doors to see where the noise was coming from ha ha ha!