Well ....this was always going to happen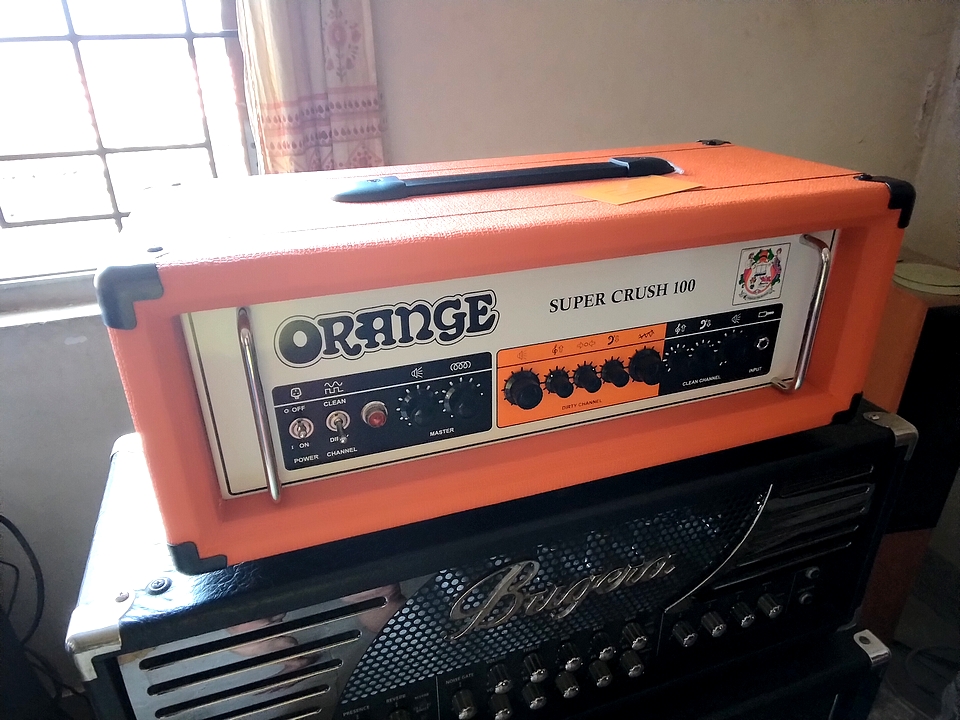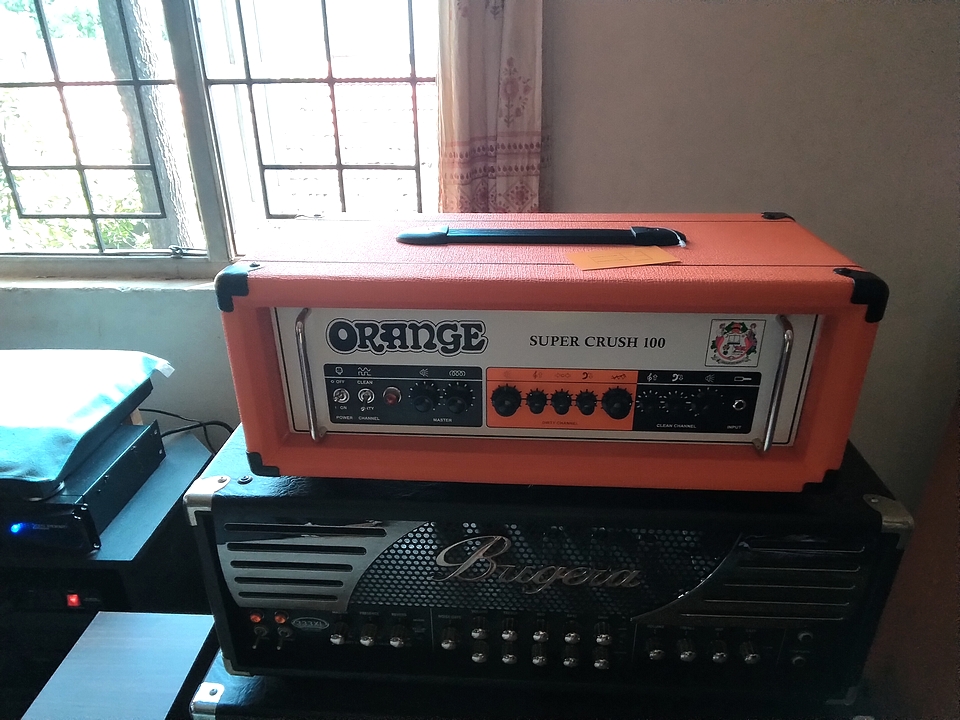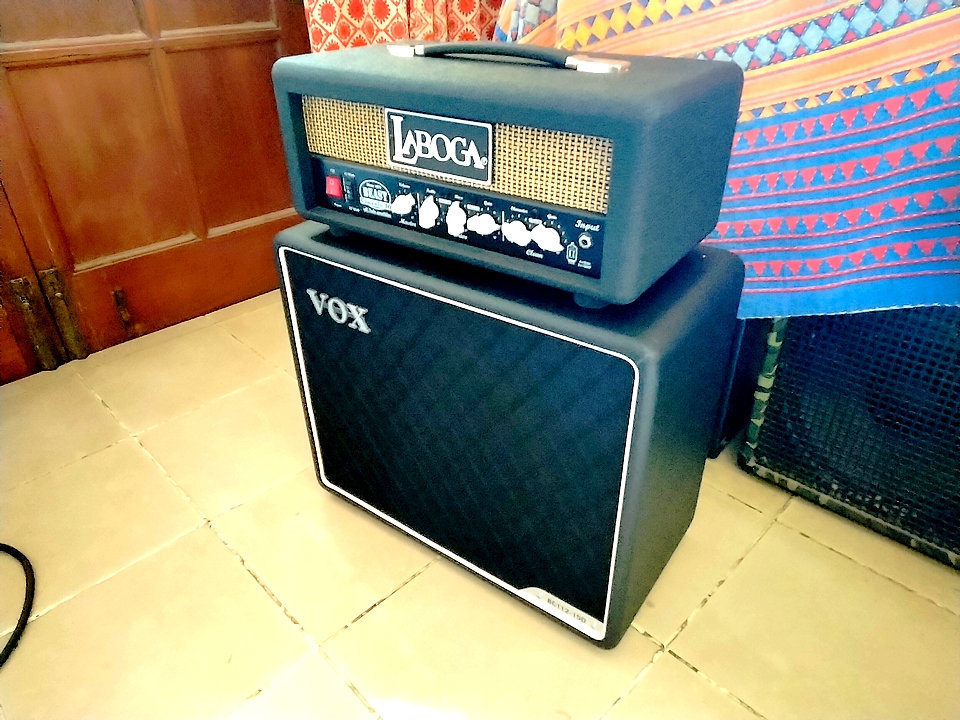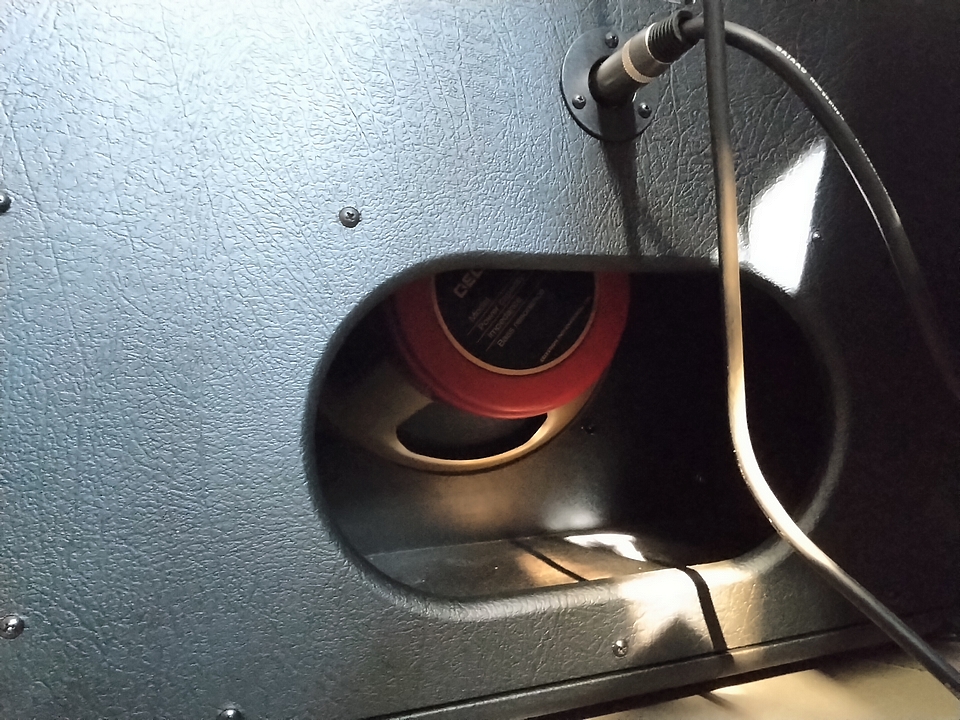 Went over to the store yesterday meaning to pick up the Super Crush and matching Orange PPC 1x12. But then I realised the V30 in there is 60W vs. the head's 100. Not that that would really be a problem cuz I'm planning to record and jam with this baby..not gig....so probably won't ever be going beyond to 3-4 on the volume knob. But then mistakes can happen. Thought I'd have to spring for the 2x12.
Then the sales guy showed me the 1x12 Vox cab with the 150W Celestion Redback & I was pretty exited to try it cuz it seemed like the perfect solution. It's semi open-backed but I like semi open back 1x12's more than closed back one's cuz they tend to sound bigger/less boxy and generally all round better imo..
As soon as I plugged in it was sonic nirvana. The thing sounded huge and utterly amazing, great punchy complex mids, huge lows & sweet pleasant highs. Could'nt wait to pack it up and take it home with the head. Could'nt believe my luck either.....that is...until I got back home.
That's when I realised it's a 4ohm cab & the Orange is rated for 8Ohms minimum (and the manual puts an exclamation mark after that.) Well that obviously put a bit of a damper on things though I know that despite the alarmist exclamation mark the head will in all likelihood run fine @ 4ohms at reasonable volumes (ie volume @ 2-3 should be absolutely fine).I know this since I've used many of my hi-fi amps rated for "minimum 8ohms" into 4ohm floorstanding speakers for years...decades even ...and I've never had the slightest problem as long as I don't crank them super loud.
Anyway, on a whim I thought I'd try the Super Crush going into my Bugera 4x12 and turns out it sounds amazeballs through that as well. In fact it sounds ****ing awesome going into any/all of my cabs including my 2x10 Goldea Cab loaded with Jensen Mod 70's....
So I'll probably just keep switching things around from now on. Meanwhile the Vox cab with the Redback (what a kickass speaker!) also sounds amazing with all the amp's I've tried it with so far (Both my Laboga 30 Watter's, my 120W Bugera 333XL Infinium, 30W Cicognani Brutus Live, 50W AMT Stonehead ...besides the New Super Crush 100). They all sounded incredible through it. So all's well that end's well. I'm keep the cab cuz it sounds amazing & I can use it with any of my heads big or small w/o ever having to worry about power ratings. It's easy to move around, mic up and record with as well