Ive prolly posted something like this before a time or 5.. I am cleaning out my photobucket to try to get down to a level where they arent trying to milk me for money.. So, Im being reminded of old loves and Then painfully reminded of old loves I should have NEVER let go...
There are several, but the 2 that seem to be the most painful... As many of you that have been here awhile, know I went threw a guitar rolling stage where I bought and sold quite a few things. The cool thing with that is I finally got a grasp on what really suits me and the negative is I passed on some things that seriously pain me.. I had a 1999 Epiphone Ace Frehley Les Paul. It was a rare one with a black flame maple top. It was quite a nice looking axe and played very well. I rolled it during that phase as my feeling was i kinda felt like a toy as it was a LP that weighed about 6 lbs. Crazy huh?? However, now that my back is in full S**t mode, Id give anything to have it back. It played great, sounded great (esp after I replaced the neck Super D with a PAF Pro) and was light on my back and a very COOL looking and rare axe...
There are soo many I regret, but the other most painful one is a Washburn WM526. I had the ONLY one ever made with the finish it had and it was such a revolutionary guitar due to its features. The fret board was a carbon composite that was slick as glass, the body was thin and lightweight. I rolled it as I was not a huge fan of the EMGS (which I coulda swapped) and the neck was a lil wider than I preferred. Jacksons were always my dream guitars as a kid, but I found them to have a wider neck than I liked. So this was like that.
I have several other guitars I regret like heck letting go of. And now Im at a point in my life Im going to have to start letting go of more of my keeper babies.. These 2 hurt so much and kinda scare me of letting others go.. Anyone else suffer the same and any words of wisdom to help ease the pain??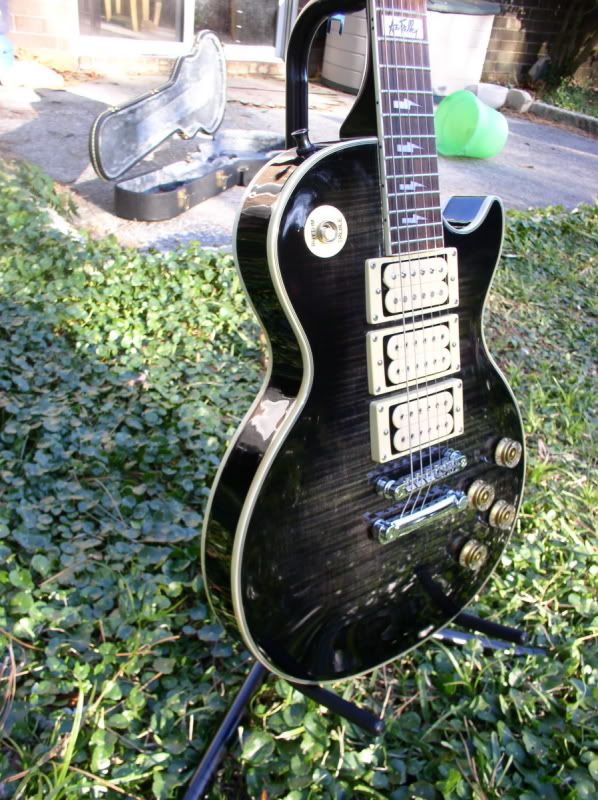 https://i109.photobucket.com/albums/...ehley/ACE5.jpg
Thanks! Brokenhearted in Jasper