Making plans to bring this back to almost new...
The pots at the moment have two positions, off or full, and they SCRATCH all the way from 0 to 10, which means they have to go. So I'll be taking the opportunity to just start over electronics-wise, everything must go, pots, switch, all the wiring in-between. And changing the pickups while I'm at it, thinking a pair of Distortions.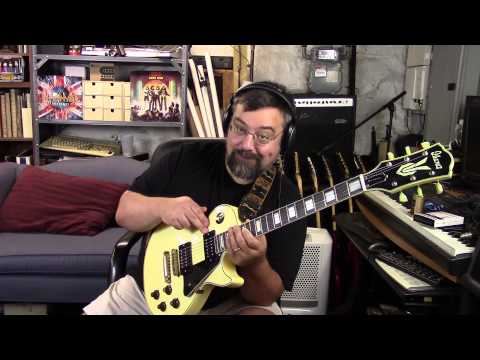 It's a slightly different guitar to what's shown in the video, so maybe it will have a similar sound, maybe it won't, who knows?
I do know the tuners on this are excellent, I pulled it out last night to remind myself what's on there. I forgot to look at the brand, but it was still in tune from the last time I played it, which was some time last year. But I am thinking of switching them for locking tuners, a slight indulgence since these are fine, but I'd love for string changes to be quicker because I hate doing it.
The end goal is to get this out of its case more, hopefully bringing it back to its "original" glory will help with that.