I've been eyeballing one of these for awhile now. Timing & price were right so I went for it. Odd that it ended up being from the bay - I never see these things used on local CL (heck, there's only a few used ones on the bay at any given time). Should be here next week.
Digitech GSP 1101: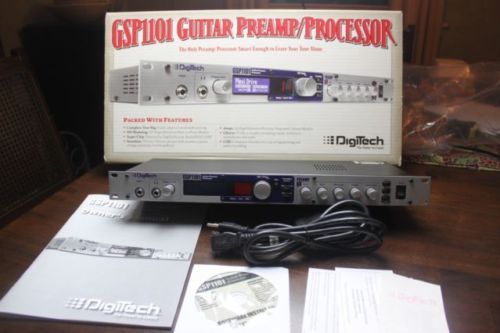 I'm no stranger to digital stuff - I often miss my old line 6 flextone head. And even if I don't end up liking/using the amp models (although I have a feeling I'll dig many of them - the plexi drive and 800 models sound very cool in clips), I've been in need of a nice multi-effect unit to add some verb and delay. Plus I need a sick headphone amp setup for night usage that doesn't involve a computer.
Dude said it was upgraded to C46. I guess they went up to C63? I obviously have no idea how to update the thing or what C46 has on it, but I'd love to have the 5150 model! Any tips on that end would be greatly appreciated. FWIW, I don't want to fix something that's not broken. I like the idea of being able to import impulses for additional cabs, but that's something I could easily do in the box if I really had to.