Dunlop Crybaby mini, Seymour Duncan 805 Overdrive, and Voodoo Lab Micro Vibe looking so profesh on a Pedaltrain Metro powered by a Pedaltrain Volto!
The Volto is really easy to work with for clean power supply wiring!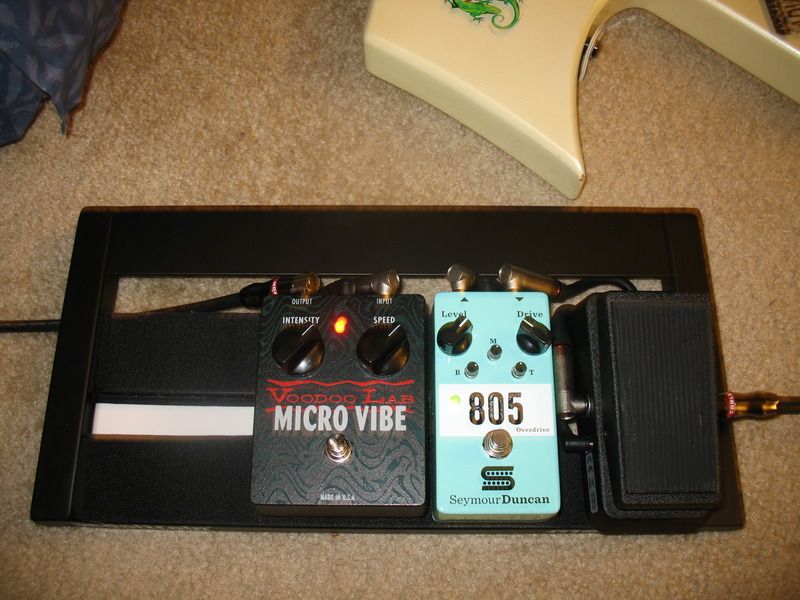 The only problems are that I still have room for another pedal and the consideration to buffer or not to buffer! I am strongly considering an MXR/CAE 406 buffer and a Way Huge Echo Puss delay to complete the project!