I'm not a flanger type of guy, so no Electric Mistress and I'm also not a big muff guy, so no Deluxe Big Muff but...
I feel like this is the vintage Big Box Electro Harmonix Triple Crown! I bought my 1st EH pedal in 1985 (a V3 Small Stone) and have always loved the company.
Let me assure you... they are the voice of God. I really don't get to play with effects ever but they are fun to have around for whenever I
do
get to use them.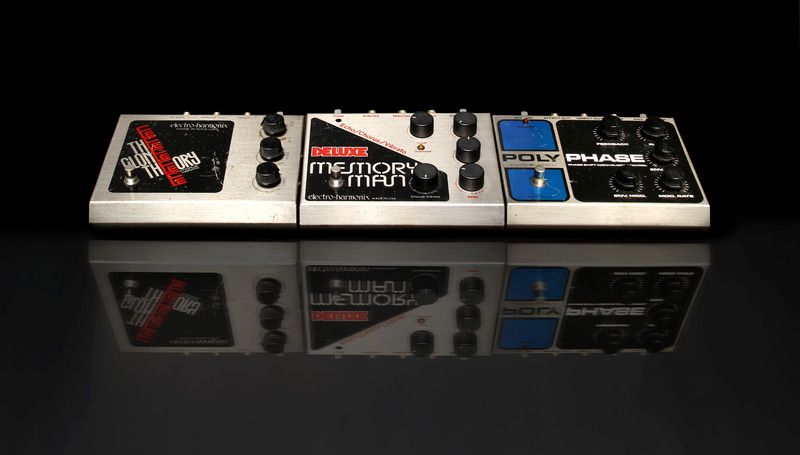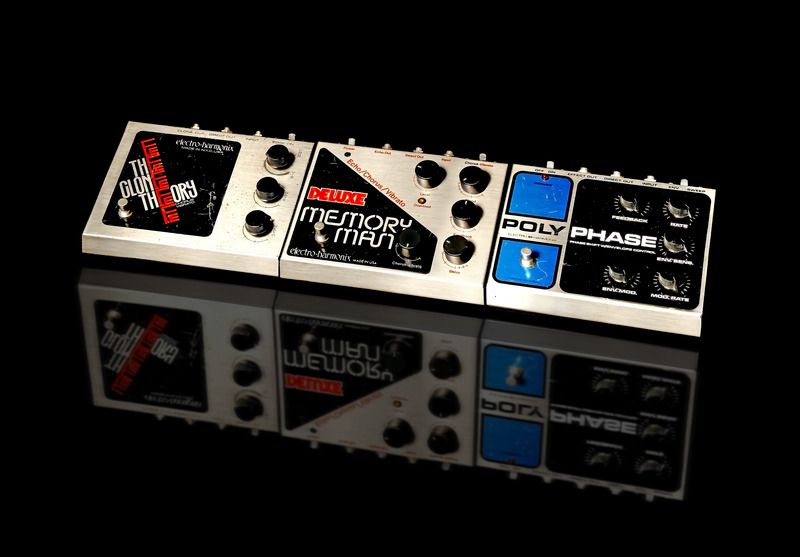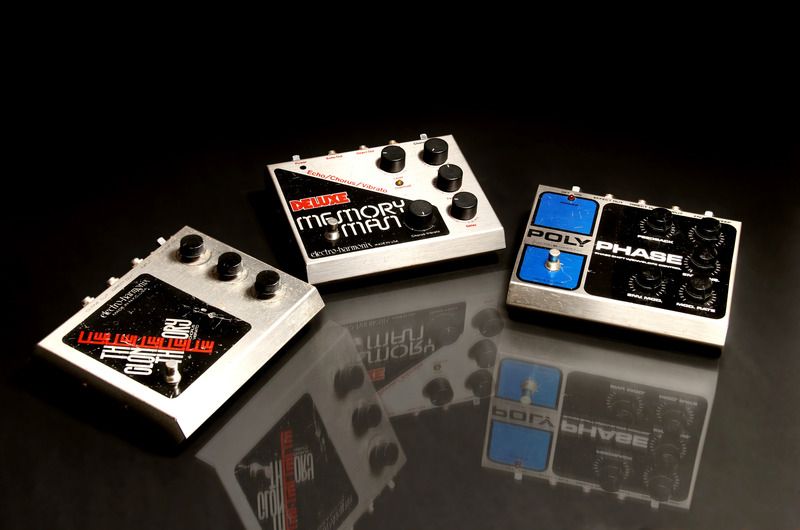 I decided to do a little glamour shots of the trio and tried mounting my flash on a stand (triggering it wirelessly)... worked really well. You can only hit these pedals with the flash in just the right way or the flash will just highlight the scratches and dings. lolz!
Anyone else have or had the EH big box triple crown?