I decided to make a new thread on my board progress since the last thread was convoluted with some other ideas and input as well.
This will be board #1. This will be my go to board. Once Ive settled on design and all, Ill build a second board for just "color" effects. Flanger , phaser, etc.
I say Im 90 % done as I am most likely going to change the way I have the pedals mounted. (the zip ties leave em flopping around) And, will probably change the Raptor pedal to something else, but dont know yet. Otherwise, Im set on pedals and wiring is done.
First, Ill throw in a pic of my very first board.. Good intentions, but poor execution.
The Titanic:
My new board with initial wiring and layout:
wiring looked like this, only keep in mind it was tucked in alot better and contained with zip ties. I just put it back in place to show the difference:
So, changed layout: This is pretty much finished !!!
changed wiring: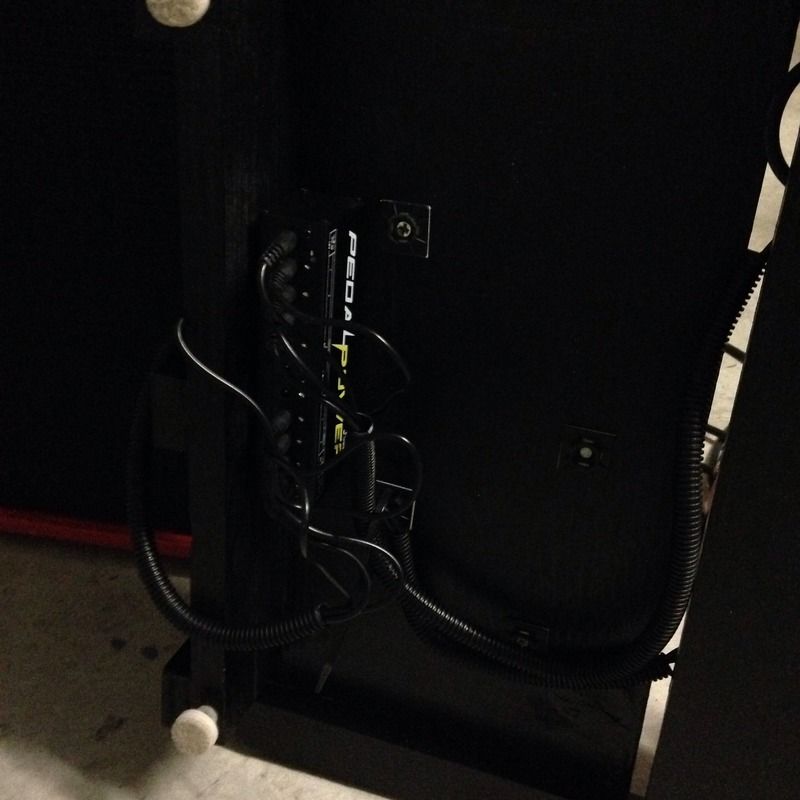 Much better!
Got rid of this much confusion and weight: This pic doesnt even contain the full power strip I was using.
I laid the pedals out so I can tie the bottom shelf to the top and run them all to the front if I choose too, or I can run the bottom shelf to the front of the amp and the top shelf to the loop..