So I have made a couple of changes to my board: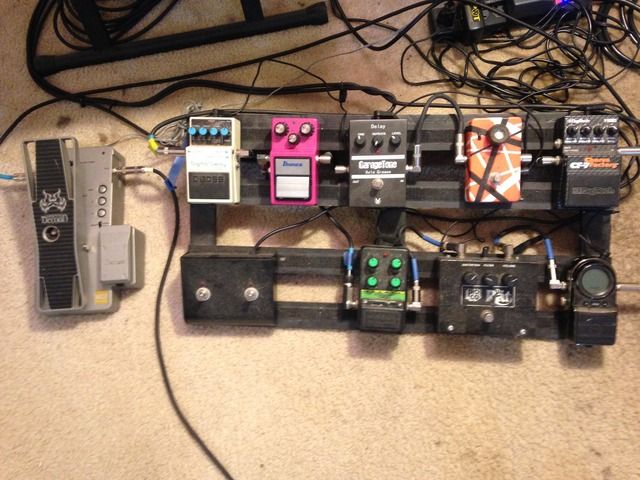 #1 - the Wah-riffic Weeping Demon is on the left. I'll be wailing away on Sweet Child, You Give Love, and I Wanna Rock on that. Gettiong used to it now.
And finally! I hit the jackpot on a sweet AD-9! Finally, I have my favorite pair back together again!
- Analog for short
- Digital for long
Now for a gig!!!!!