I did this a couple hours ago and it seems to have disappeared.. #!#
[email protected]
!! Anyhow..
For those who have endured all my threads about pedal boards last few months, you'll be happy to know that Im pretty much done.
As Ive stated, I decided to make 2 boards. My "utility" board for all my necessity pedals and a "color" board for coloring effects. I had my utility board done, but Im ordering some pancake connection cables and using them on that board as the pedal are close together. I borrowed some of the cables for my color board, so the utility board isnt as visually appealing as it'll be when done.. Anyhow, all I have left is getting the pancake cables for that board and a power supply for the color board. But since all else is done, I thought Id toss up some pics.
Both: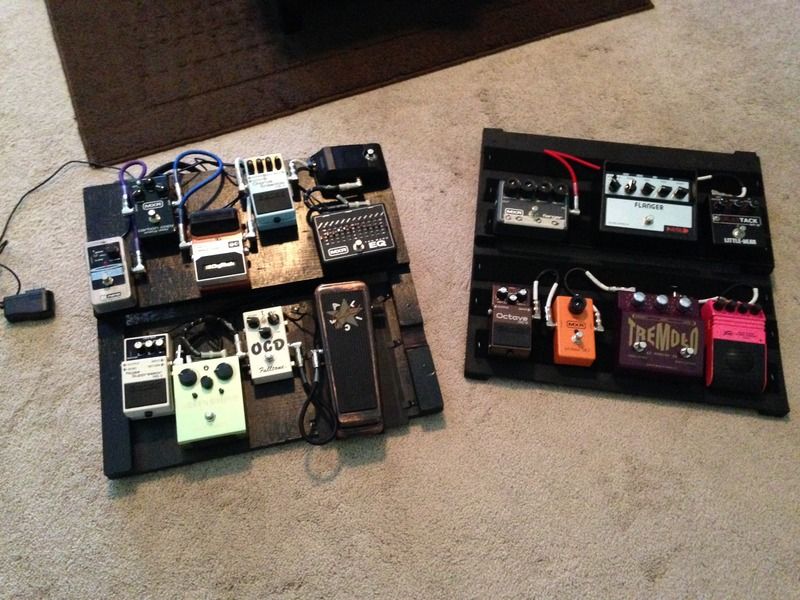 utility:
color: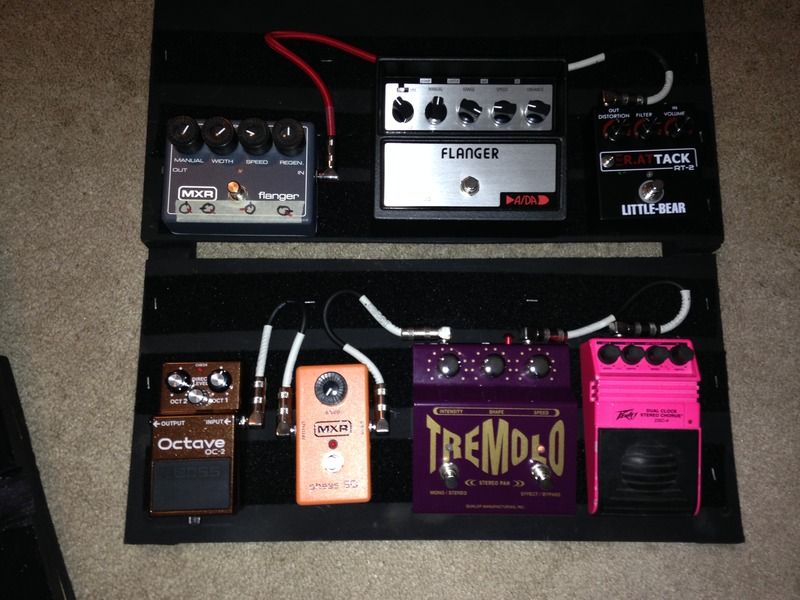 I wanted to use the rat clone (not used too often) so I put it on the color board. That way I can A) Use it, and B) will have a dirt pedal on the board just in case. Also, didnt turn out as aesthetically pleasing as Id hoped cuz all the pedals such a mixture of where the jacks are. Also, I have a chorus on the main board, but the peavey unit sounds so good, I wanted to use it too. Sadly. the switch is getting iffy ..
Thanks for looking!! Any suggestions on pedal order for the color board would be appreciated! Havent used it yet, so not sure the order is exact yet.