Hi all,
sorry for the huge post - here's a tech question regarding my stratocaster. I bought this guitar used a long while ago with active Seynour Duncan pickups. Beautiful sound and feel. When the thing failed, I took it to the shop. According to them, two of my pickups are dead (shorted out). They did mention that one of them was still working (neck or bridge, can't remember).
Question 1: which pickups are they? Do they really just break for no good reason?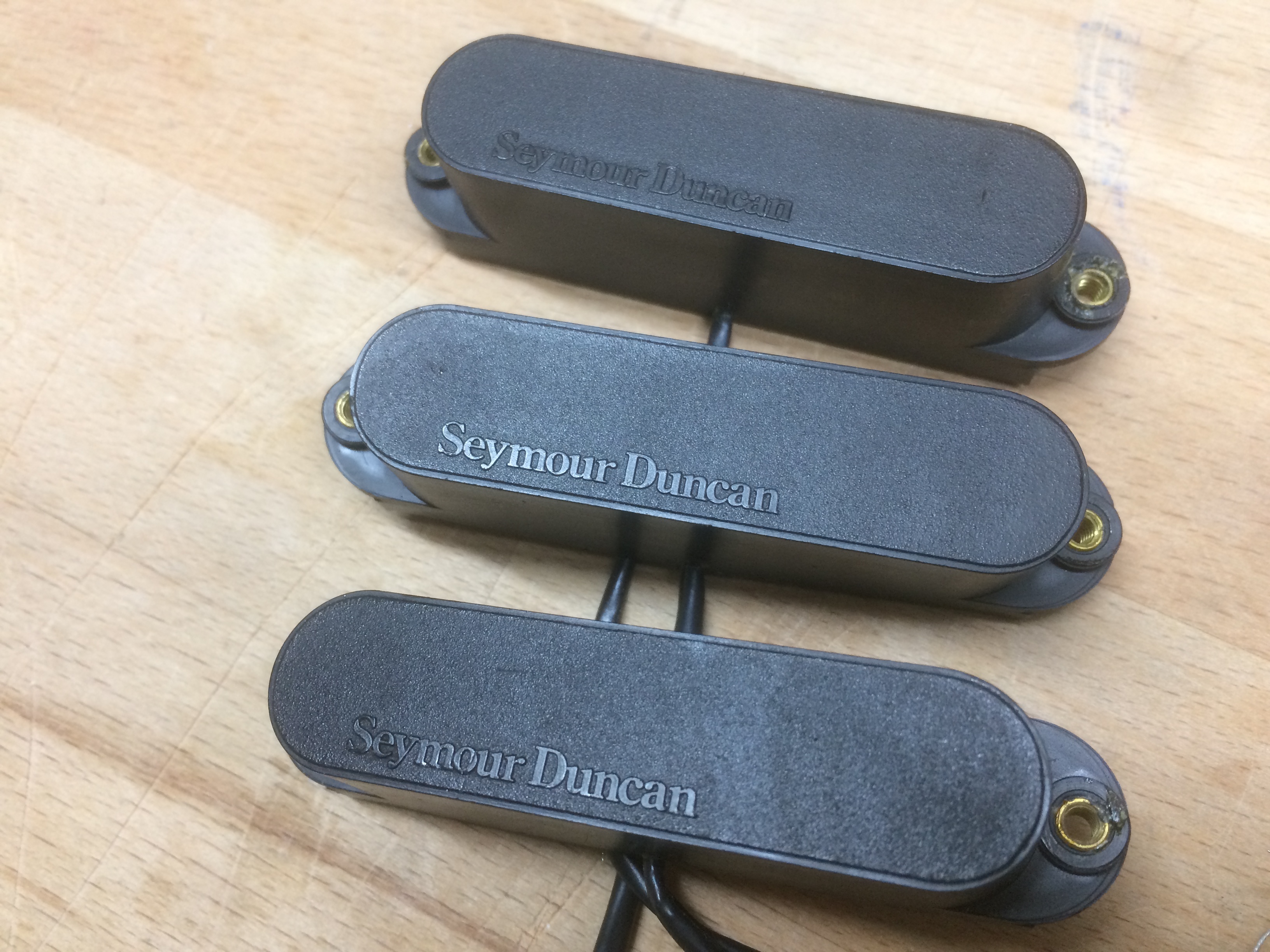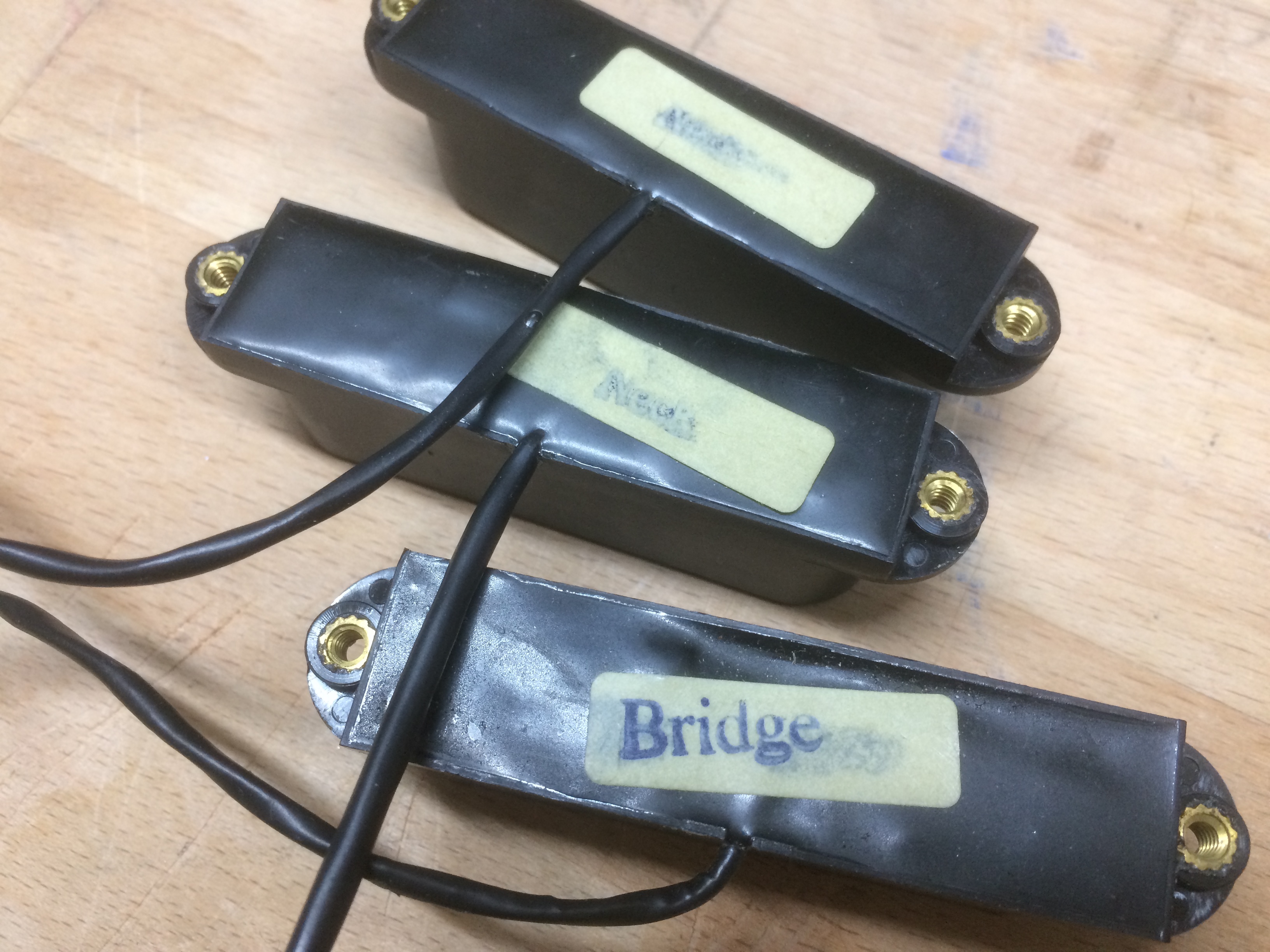 The shop left me with desoldered pickups. I can solder, but I don't understand electronics. In the image, you can see the 'stellar' soldering job that was done by whoever fitted the instrument with these pickups.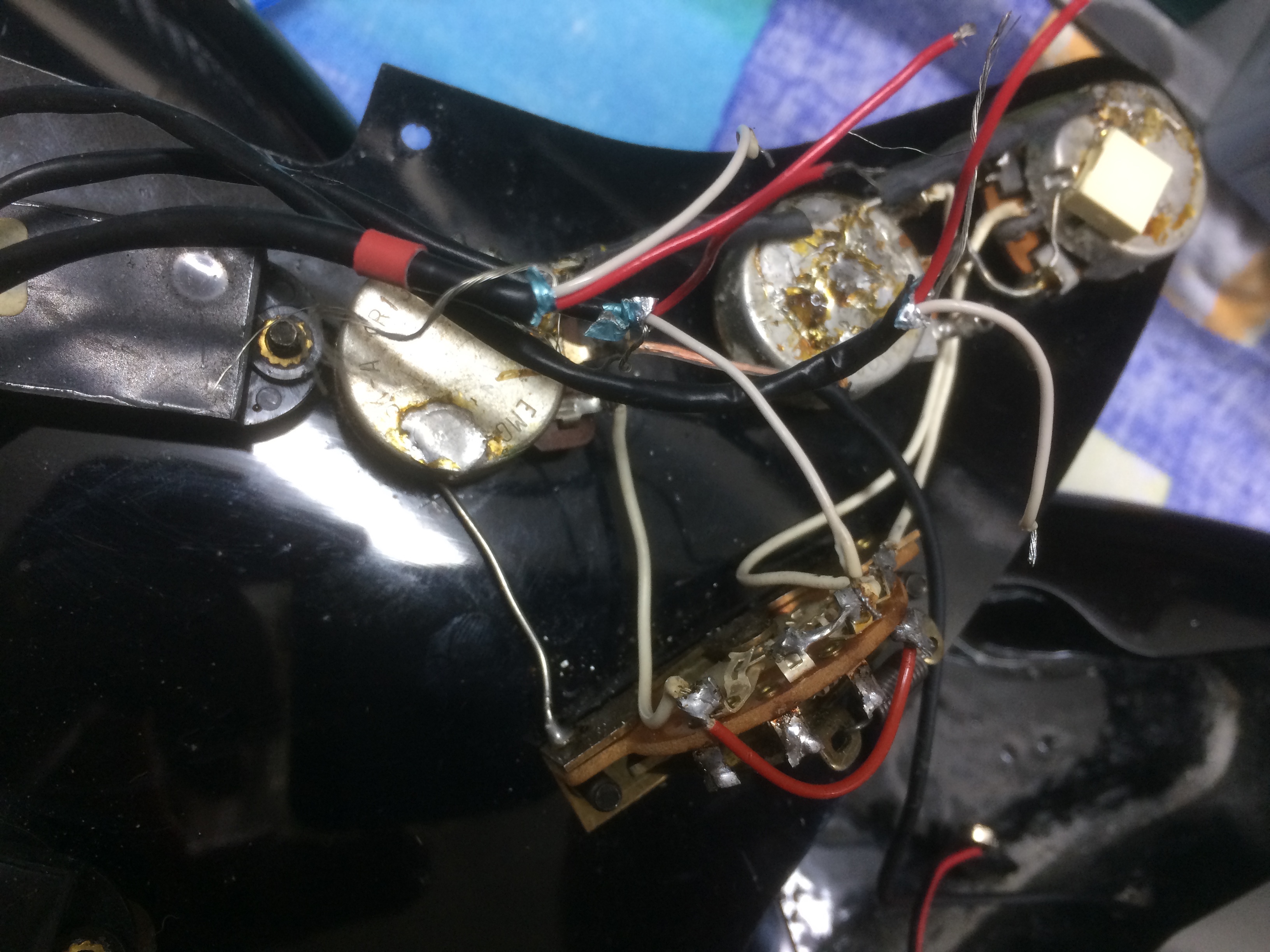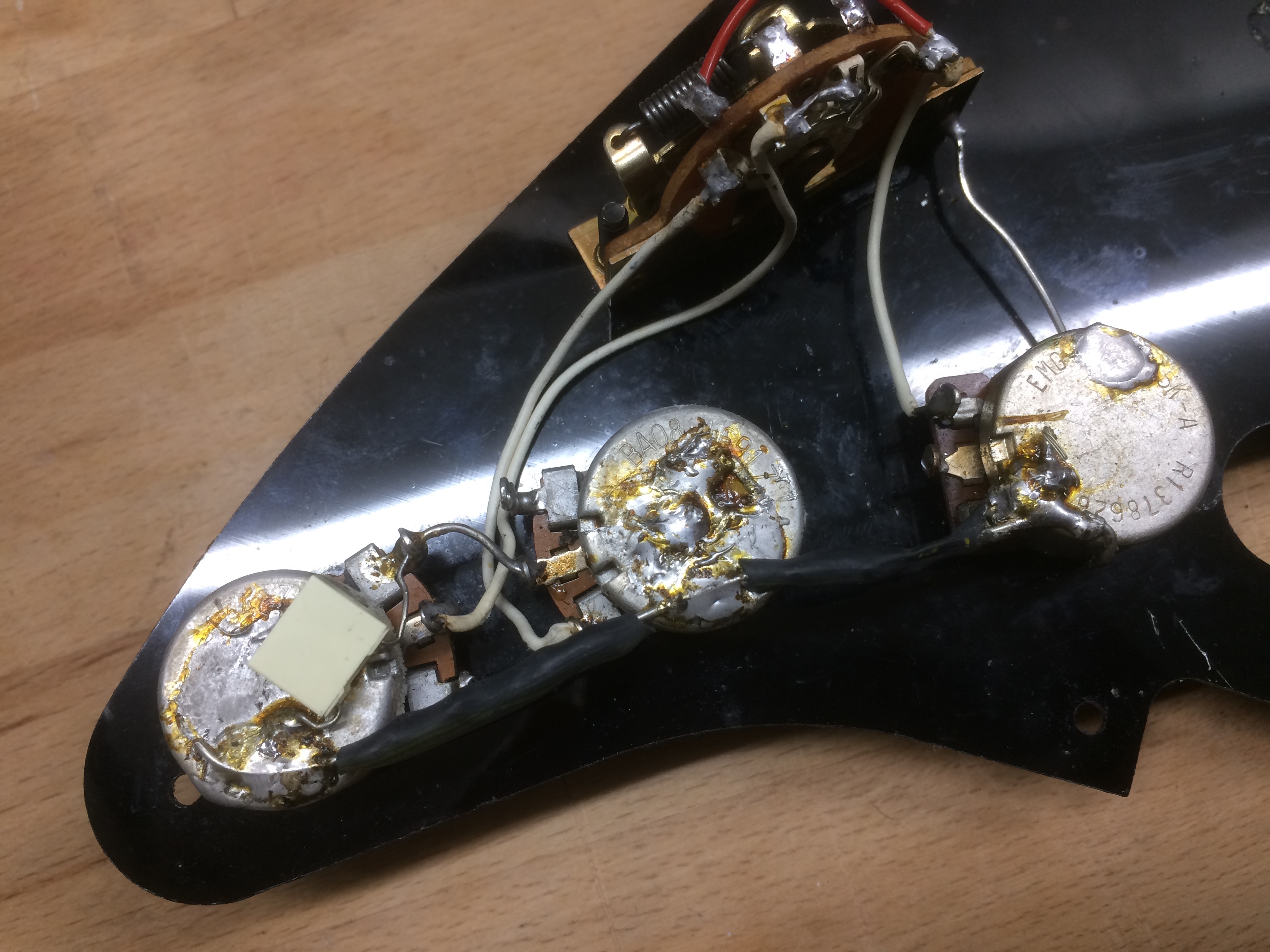 I wanted to know which pickup is good and started by desoldering everything and cleaning up as much as possible. You can see the crazy amount of solder I took out.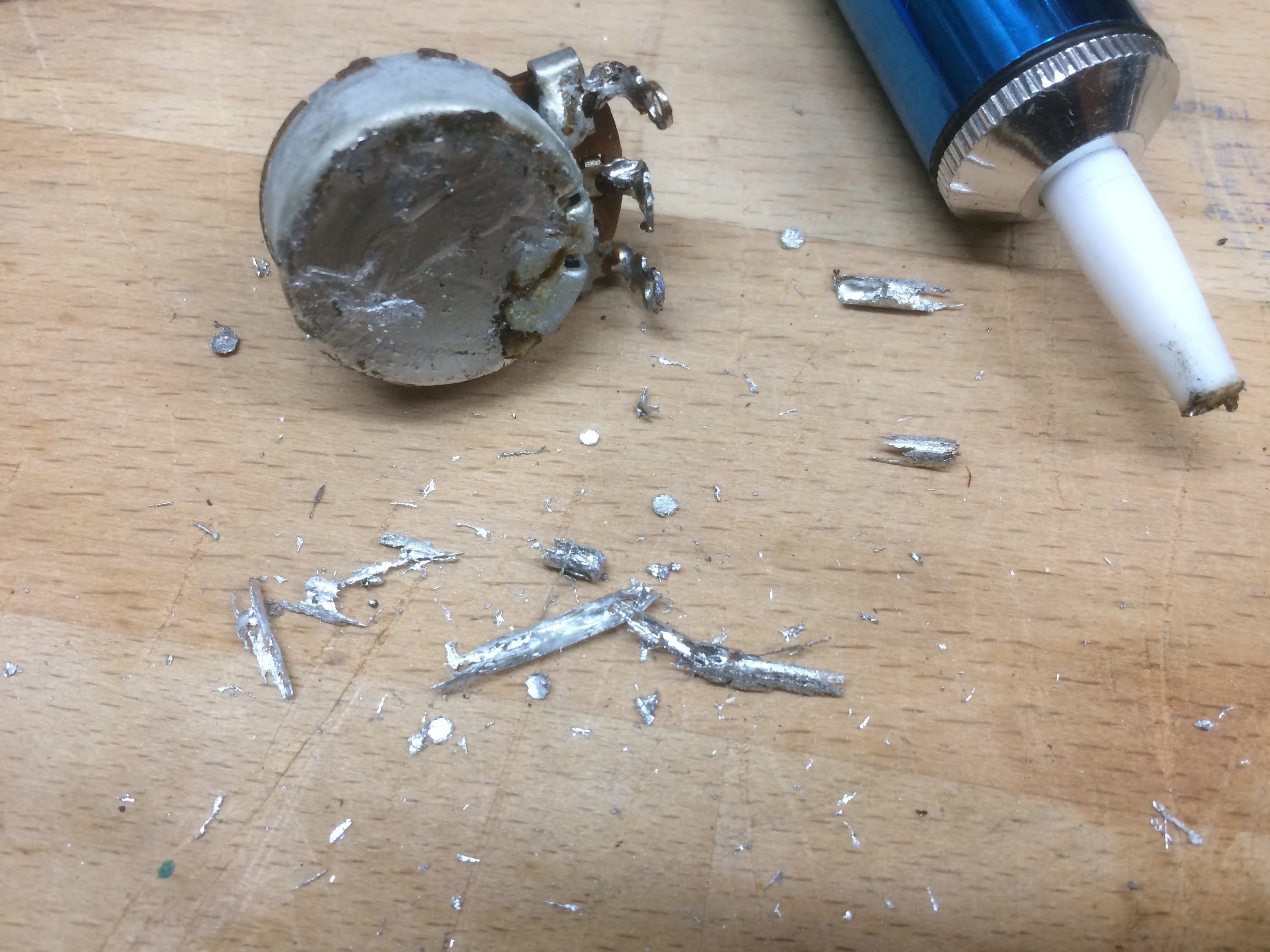 Next, I soldered everything back together again, however, the wiring scheme I used was different from what was used before. Before, every leg of the 5-way switch and the pots were used. I referred to a wiring scheme I found here which is shown below. One leg of the capacitor broke off, but my understanding is that this only affects the sound somehow and is not a vital part for testing. No sound from any pickup.
For further testing, I de-soldered again to test each pickup individually. The pups are still connected together at the batteries and ground, but the leads are separated - is this a good test setup? When I connect to the guitar out, the batteries get hot. Fresh batteries dropped 1V within a minute or less. No sound from tapping the pickups with a screwdriver.
Would be grateful for any input!
Thanks,
Stefan