FREE 5Y3s!
Edit: The tubes are spoken for. MarshallForum bro in a 5e3-buliding mood.
I'm de-cutterfying my office/studio and found a couple old 5Y3 rectifier tubes that have been kicking around for a while. They came out of an old console hifi that somebody was throwing out. I have no need for them, since my Muchxs "Champ" uses a 6X4.
One is a GE and the other is branded Stromberg-Carlson, both labeled "Made in USA". No idea if they work, but there's no reason to believe they don't.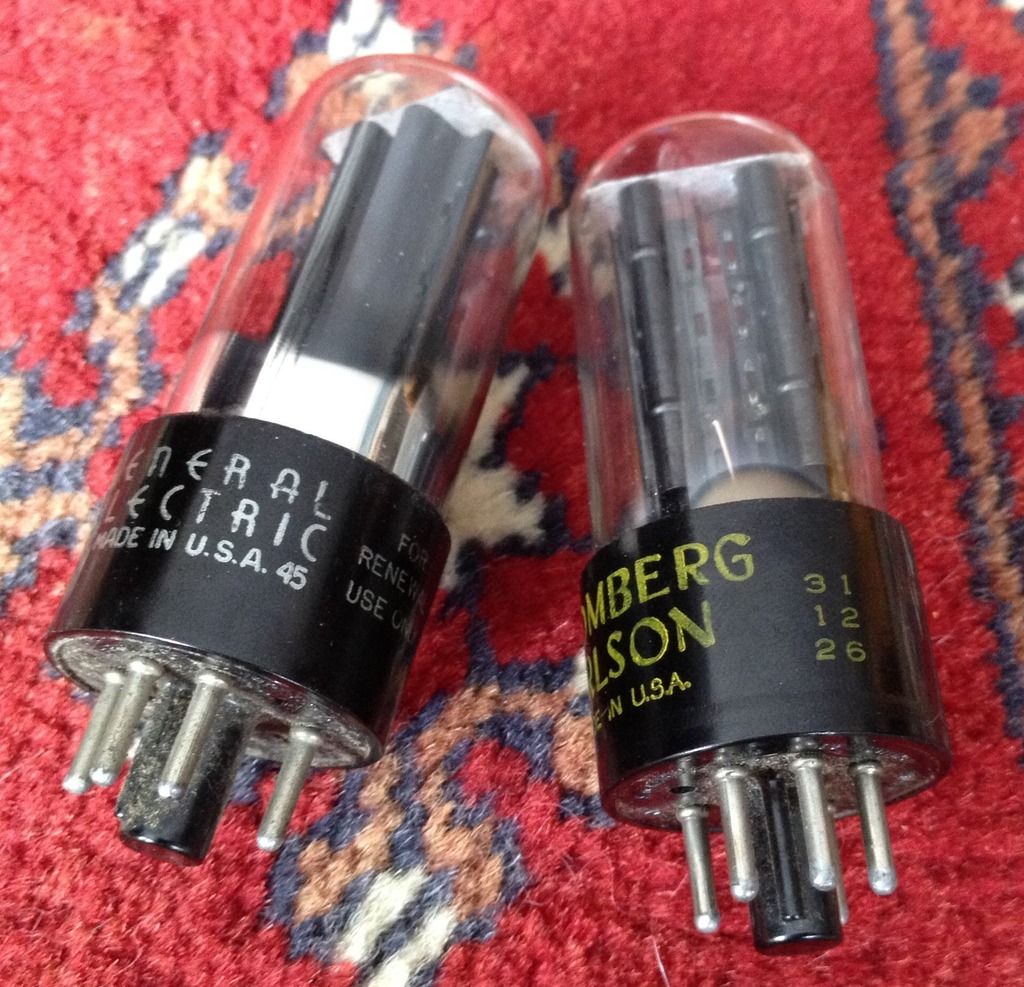 Free to good home; just build something with them. Or stick 'em in your Champ or Princeton or sumpin'. Better you use them for making music than I use them for gathering dust. Send me few bucks to cover postage, or don't... I don't care. Whoever wants 'em can have 'em.