Tonight, after playing my Jubilee, which has had the same JJ E-34L's and Tungsol pre's for a couple years, I decided to do a tuneup on it. I have a bias tool I bought off Ebay for around $15, my volt/amp/ohm meter, and some contact cleaner. After pulling the chassis out, I sprayed a little bit of contact cleaner in the pots and pushed a cable in and out of each jack, so they're good as new. Next, I put the bias tool in between a power tube and the amp, turned on my meter, and noticed that the bias was on the cold side after a couple years of using it lightly.....it read 29mA. EL-34's and E-34L's usually sound best between 35 - 42mA.
My method is to have the amp chassis plugged up with the cab and guitar, and hit some chords, while adjusting the bias pot. I hold the chassis up on an angle with my meter laying on a transformer. I'm EXTREMELY careful to not electrocute myself by using a plastic handled screwdriver, and I protect the cab by laying a towel on it. I always bias by ear, trying to get the amp to sound as punchy and strong as possible, but make sure the numbers fall between 35-42mA. After a half hour of making adjustments and hitting chords on the guitar, I decided that it sounded best at approximately 40mA.
These aren't new tubes, so it was just an interim bias/checkup. It sounded best between 38 and 40, so I went a little hot, and loved the sound at 40mA.
I checked it on both channels and both tubes, just to make sure it sounded healthy as ever. Here's some pics!
Set to DC Amps
It reads a little low at 28-29mA. 6L6's are usually 32mA, but EL-34's should be around 38mA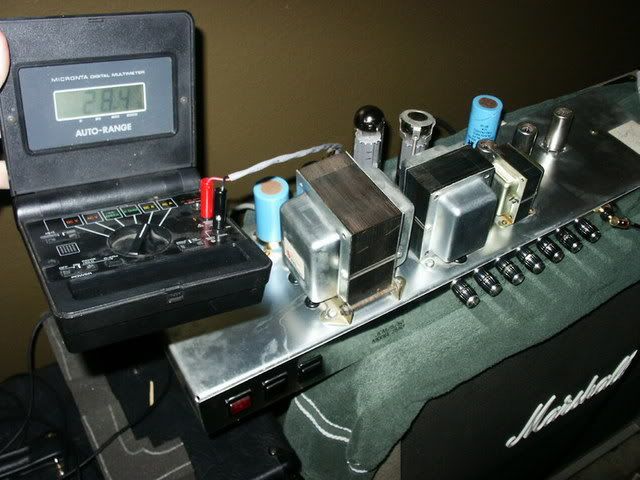 I turn the chassis up on it's side, while turned on, plugged into a cab, with guitar plugged into the front.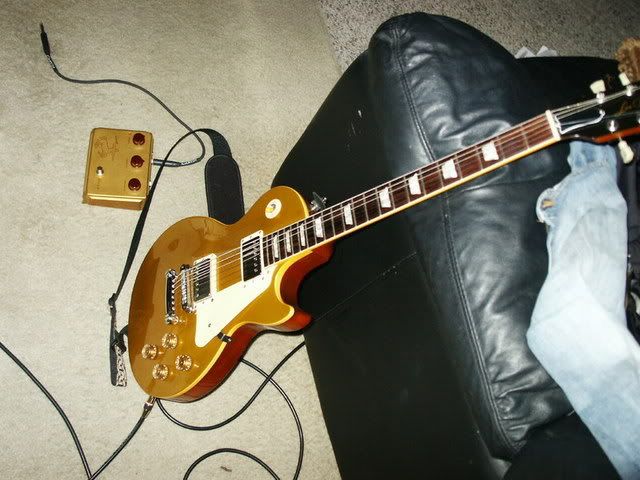 Find the bias pot, but be careful not to touch ANYTHING. Use a plastic handled screwdriver. I hit the guitar to make it Kerrrang!...then tweak the pot so the amp is sounding bold as can be. Stay in range though.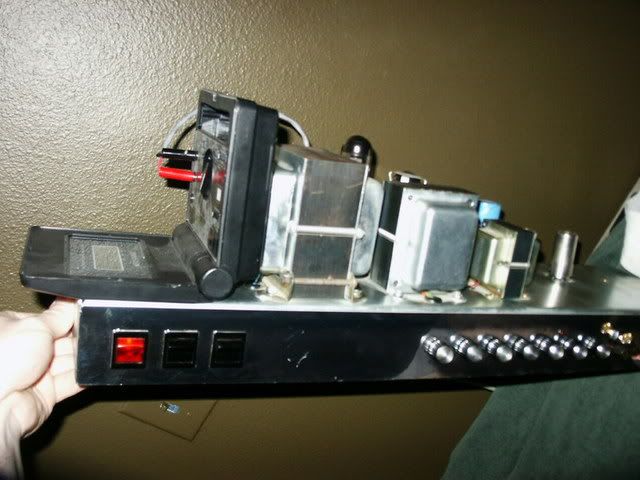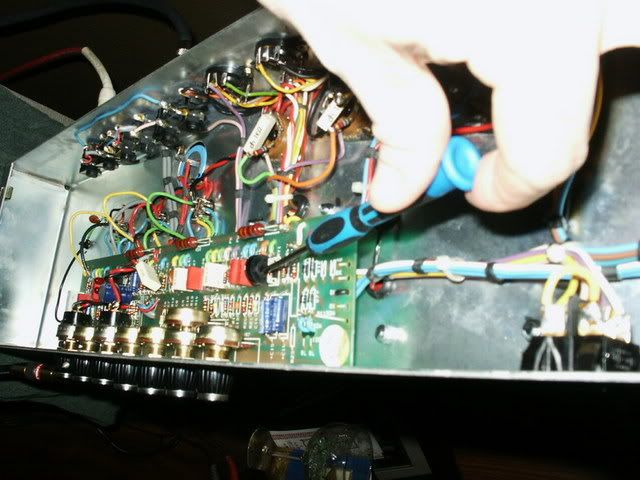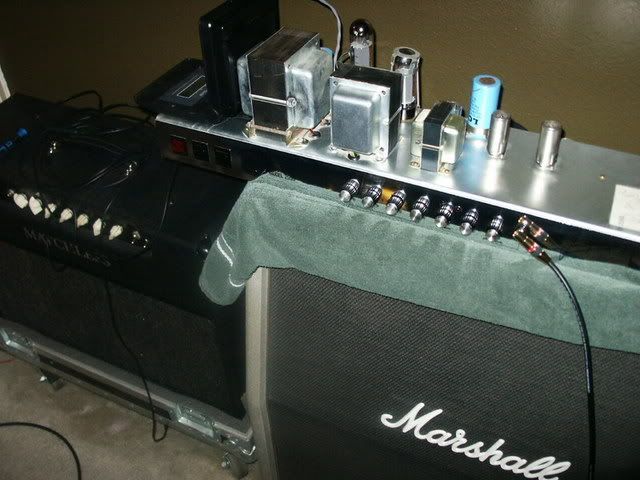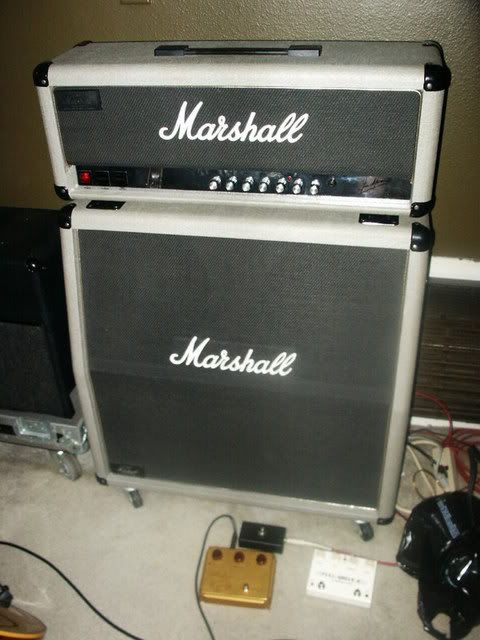 Ah, the British tone just kills. 97 Matchless Chieftain, and 87 2550 Jubilee!!!