Please welcome Patrick Cummings, President and co-founder of
iGuitar
(formerly Brian Moore Custom Guitars). Not only are iGuitars amazing sounding and playing solid body electrics, but they feature piezo, 13 pin and USB connectivity that offer the player unparalleled ease of recording and access to unlimited sounds.
About iGuitar.USB: The current iGuitar.USB system is built into your guitar and sends two channels of CD quality streaming digital audio, one for magnetic pickups and one for piezo pickups and eliminates the need for an external audio interface when recording to your computer (requires MAC OSX or Windows Vista or higher)
Oh, and Pat's a smokin' guitar and mandolin player.
As with last week, one lucky randomly selected winner will have their guitar picked up, get a choice of Duncan pickups, a factory set up by Pat, and an
iGuitar USB upgrade
(that itself is a $300 value). Same rules as last week apply - it must be a decent instrument and USA addresses only (sorry).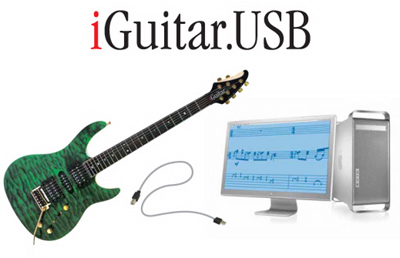 Please give a warm welcome to Pat Cummings!