Just using the first preset that comes up when you turn it on
"Marshall 1978"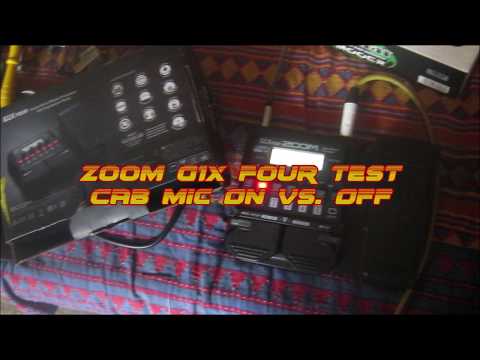 The first solo is with the stock patch/preset & the second is the same thing but with the mic for the simulated cab turned on. Makes a pretty obvious difference. Brighter livelier & more bite..
Don't really see the point of simulating a cab with the mic turned off (!?) ...but w/e..
Used my Ibby SA (Lace Deathbucker in the bridge)