I have been looking for something that would let me get a better grip on a pick that keeps it from moving around and needing to keep readjusting the pick position while at the same time hold the pick lightly and I finally found something that works very well.
I had tried double-sided tape before but it ended up making my fingers sticky and the adhesive would get pretty slimy pretty quickly from the oils from my fingers and add to that the tape would pick up all kinds of debris so that was a bust, but it gave me an idea one night...
Try 3M's VHB double-sided foam tape a try, it's 1mm thick and it grips in a different way than other tapes...
This is 3M's description of their VHB tape...
3M VHB Tape consists of a durable acrylic adhesive with viscoelastic properties. This provides an extraordinarily strong double-sided foam tape that adheres to a broad range of substrates with a Pressure-sensitive adhesive bond on contact to provide immediate handling strength.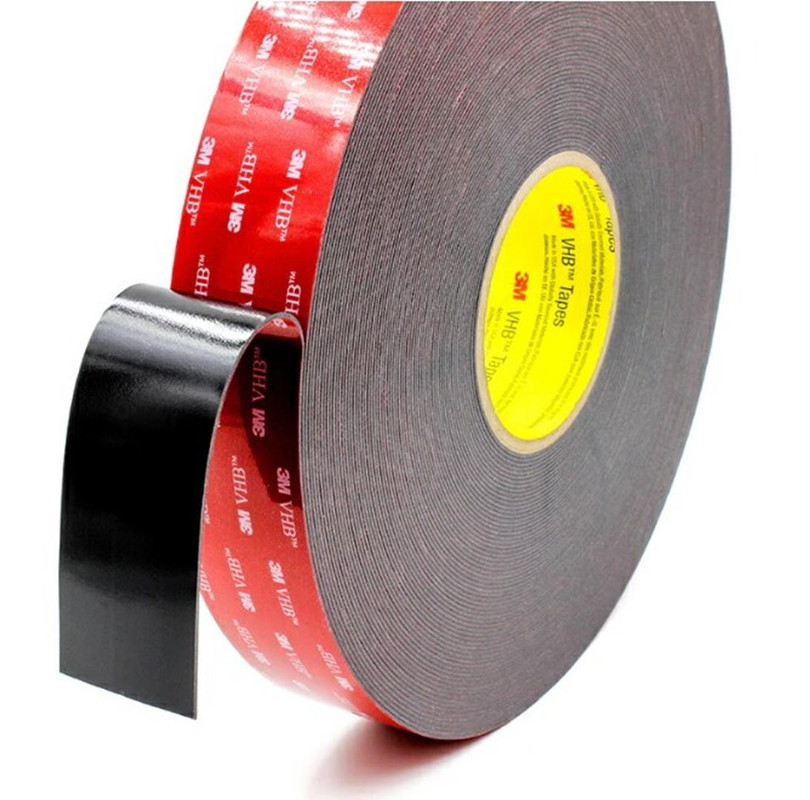 So I gave it a try and for me, it works great, since it's 1mm thick it makes the pick thicker at wherever you apply it which make the pick easier to hang on to using a little grip and just by feel alone you can tell which way the pick tip is facing, the adhesive doesn't get too sticky or slimy because it's viscoelastic, it doesn't pick up all kinds of debris because it is Pressure-sensitive, and it doesn't make me fingers sticky because it isn't really a sticky kind of adhesive with skin and if anything it cleans my fingers after using it and at the same time if you hang onto it for a few seconds it starts to grip your fingers in a good way that keeps the pick from moving around between your fingers!
It's weird how good it works, I just put a strip of it on both sides of the pick and that's it...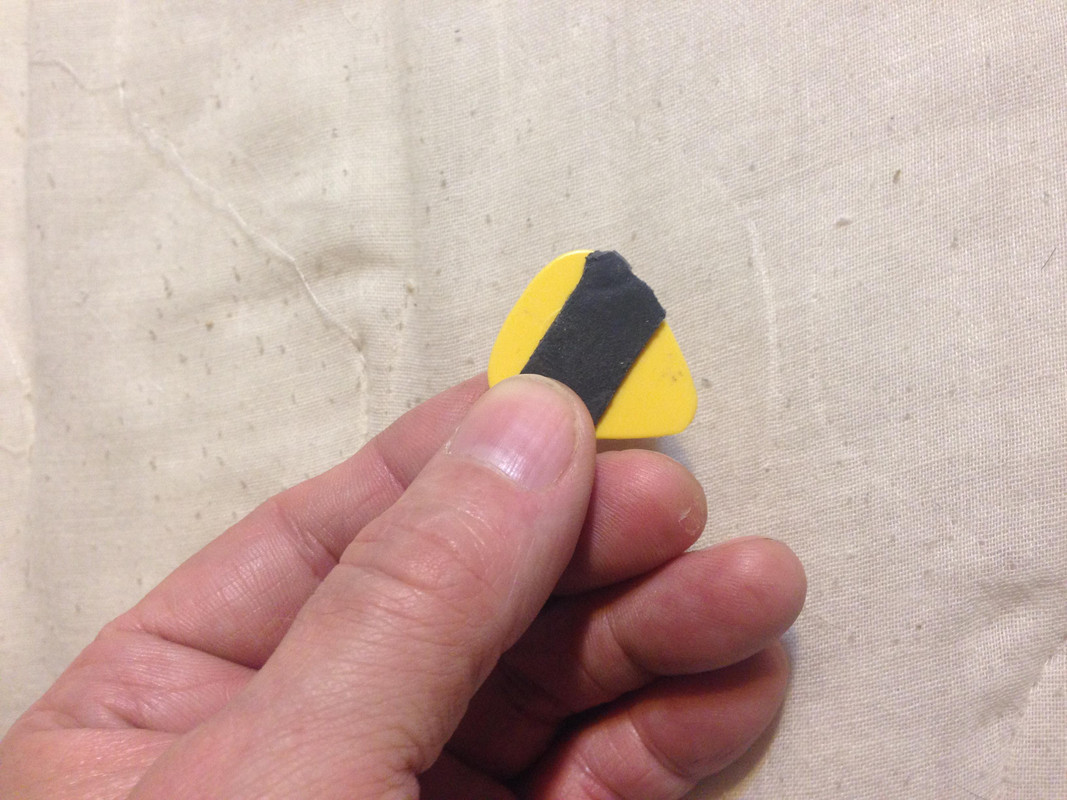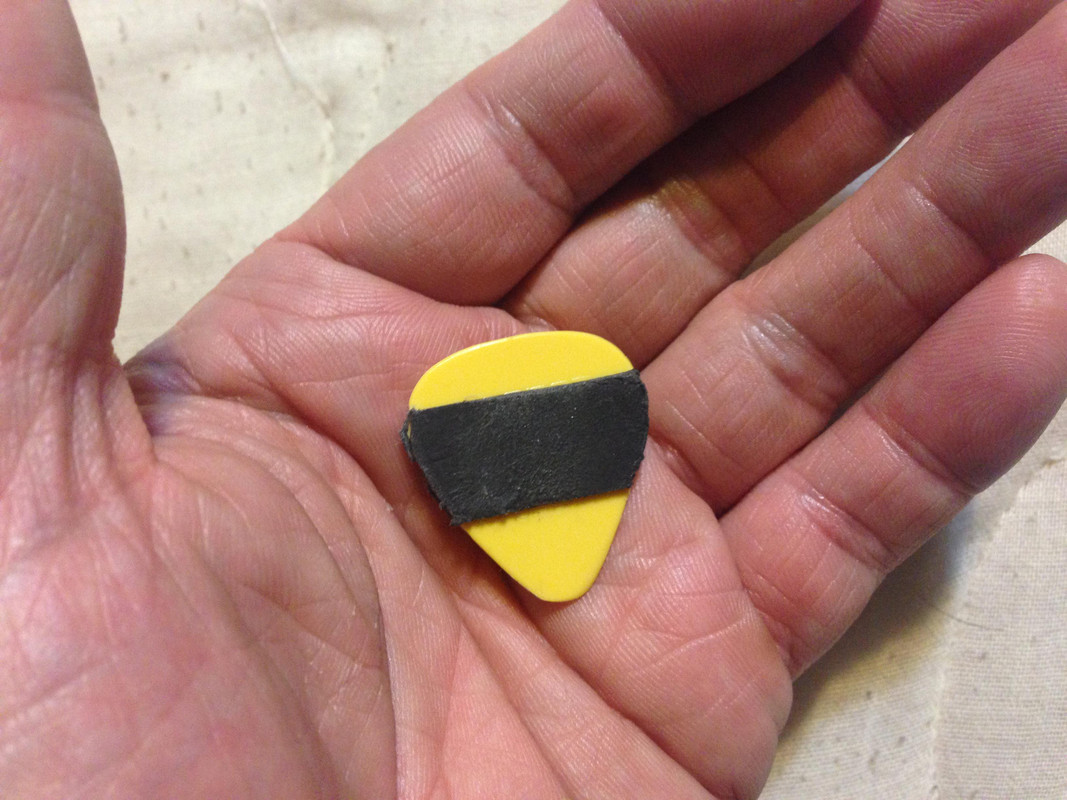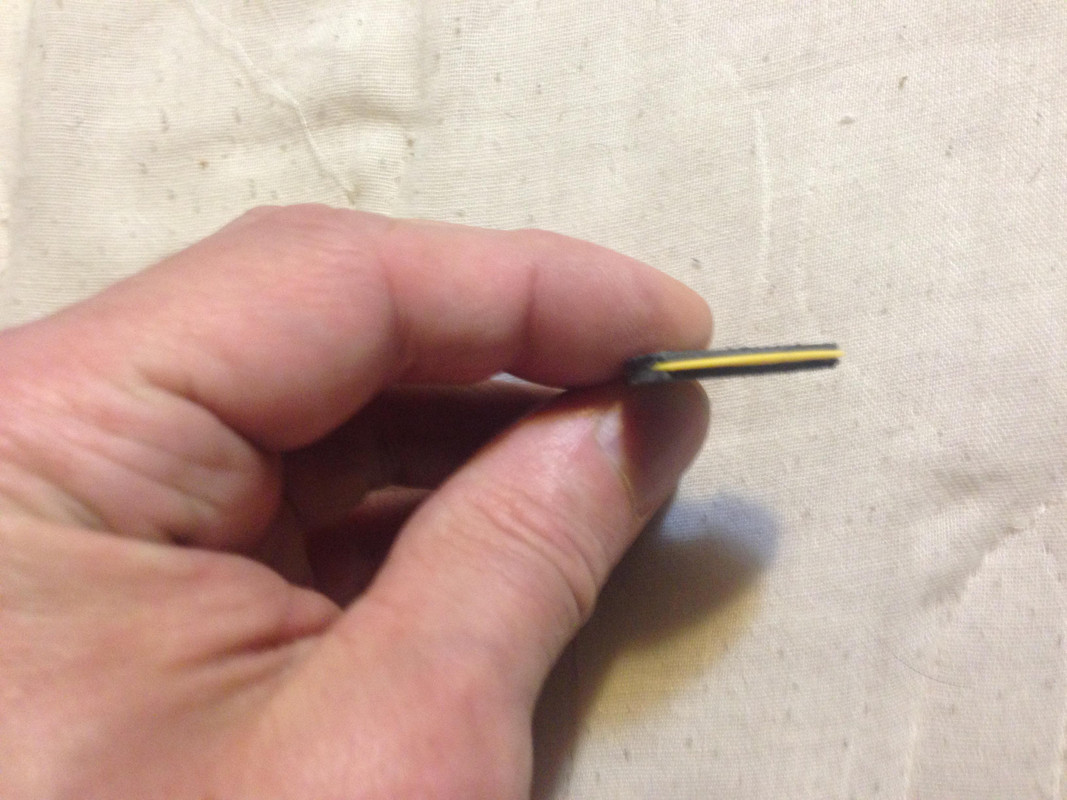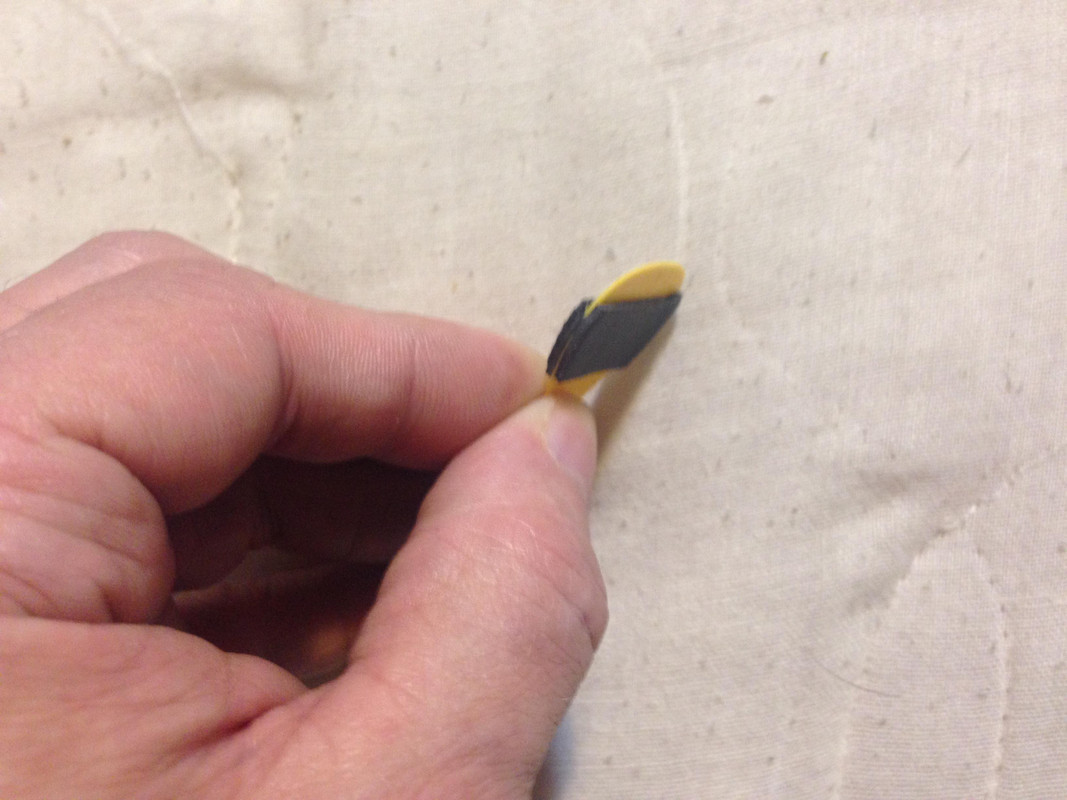 Here's a short video clip talking about how it works...