Just taking a walk down memory lane.
I used to have one of these like 10 years ago. I was late to the party, but I mean... by that point, these were ridiculously cheap because no one liked them. I must have gotten mine for like 250.
You know what? It wasn't that bad!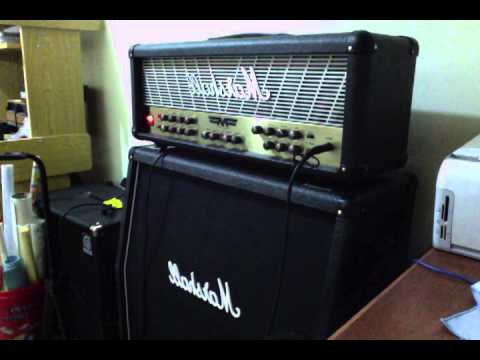 It wasn't my dream amp, but with a boost, these handled Metal really well.
They were expensive when they were new for what they are, and they were marketed to the Nu Metal crowd, but if you set them up right, they sounded great!
Big bottom-end, sizzling high-end. You really had to keep the treble, bass, presence, and resonance knobs in check. And forget pushing those scoop buttons. But I mean, if you didn't go all retarded on the settings, it was a mean-sounding amp!
For sure not your AC/DC or Guns 'n Roses type of Marshall, but great for playing some heavy chuggz.
JMO.
Anyone have similar experiences? I'd recommend anyone who likes heavy tones to gives these at least a chance. Of course, it's not the be all end all of amps, but the way people are basically paying you to take these off their hands, I mean, why not? LOL